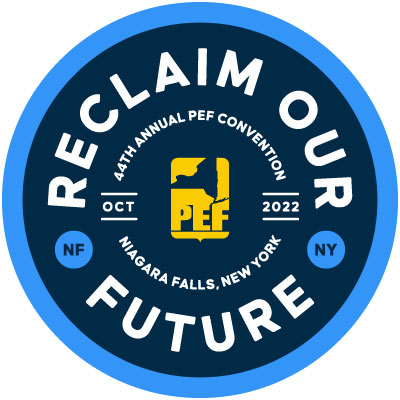 The 2022 Convention will be held October 23-26, 2022, in Niagara Falls, New York. Additional details to come.
2021 PEF Delegate Rules and List
2021 Convention Documents
Please note, you must log into the Members Only section to view these documents:
Once you are logged in click on the Member Access link on the top of the page.
That will bring you to the Member Landing Page and in the Member Resources section is 2021 Convention Documents.