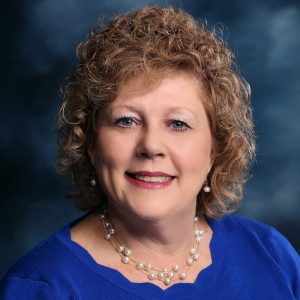 Michele Iorfida is the new coordinator for PEF Region 1.
"We have more than 4,000 PEF members in Region 1," Iorfida said, "and I am excited and eager to lead this region into a new vibrant era of union activism.
She is a registered nurse and case manager in utilization management at Roswell Park Comprehensive Cancer Center in Bufflao. She holds a Bachelor of Science degree in nursing and certification in case management.
Iorfida began her public service career in 1988 as a nurse at the Niagara County Health Department. She also works independently as a legal nurse consultant.
Iorfida is a member of the International Nurses' Association and the Western New York Professional Nurses Association – District 1. She was nominated for the Nurse of Distinction award.
Iorfida has been very active in PEF at Roswell Park, where worked to triple the number of stewards during her first year as PEF Division 196 council leader. She is also PEF labor-management chair at Roswell Park.
Iorfida led the division officers and stewards in engaging and talking to employees in the PEF bargaining unit about the union and its values. As a result of this strong effort, approximately 200 feepayers chose to join PEF and become dues-paying members.
Iorfida chairs the PEF Region 1 Nurses Committee, she is co-chair of the Employee Assistance Program (EAP) committee and is a PEF member mobilizer.
Somehow, Iorfida still finds time to be an active member of her community, serving on the Board of the Hartland Conservation Club, Niagara County, and was a vice president of the Hyde Park Neighborhood Association.
Region 1 – Buffalo 
Regional Coordinator
Michele Iorfida
4950 Genesee St., Suite 150
Cheektowaga, NY 14225
PHONE (800) 462-1462, (716) 853-3100
FAX (716) 853-3109