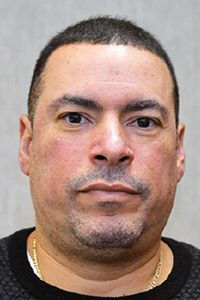 Ricardo Cruz has been a union activist for 22 years. In November 2018 he was appointed Regional Director of Field Services/Organizing for PEF Regions 10, 11, and 12. Prior to his appointment, Ricardo was a Parole Officer and was elected Regional Coordinator for Region 10 (The Bronx and Manhattan).
Ricardo has also served as a PEF Council Leader (SLA – Div. 171), Co-Chair – Statewide Labor Management Committee; Co-Chair of the Article 46 Joint Law Enforcement Committee, Trustee with PEF Membership Benefits, and Steward of statewide Division 236, representing Parole Officers, Senior Parole Officers, and Parole Revocation Specialists at the Department of Corrections and Community Supervision in New York City (Manhattan). Ricardo also served in the United States Marine Corps for three years until he was honorably discharged in 1993. During his time in the Marine Corps, he learned selfdiscipline, organization through collaboration, and to focus on goals — all values which have allowed him to successfully advocate on behalf of PEF members.
Ricardo holds a Bachelor's degree in accounting from Monroe College in New York. He resides in Westchester County with his family.