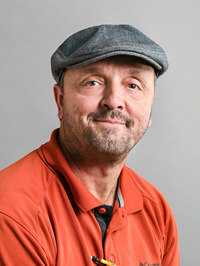 Joel Briggs was appointed to the position of Statewide Facilities Manager in September of 2017. Joel brings many years of experience in property management to his role at PEF, having worked for 15 years at British American as a property manager who oversaw two million square feet and as a construction superintendent for five years.
At PEF, Joel's responsibilities include planning, organizing, monitoring and directing the maintenance and grounds activities for all PEF facilities.
Joel is a graduate of SUNY Cobleskill with a Bachelor of Technology and he completed the Building Owners and Managers Institute program. Joel lives in Cobleskill with his wife of 22 years and has three children.