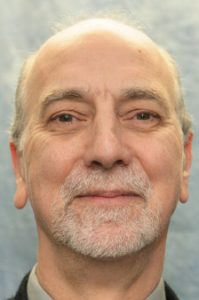 Jean-Rene Shekerjian joined PEF in January 2020 and was appointed Director of Contract Administration in July of that year.
Previously, he worked for the New York State Department of Civil Service (DCS), which he joined in 1994. During his 25 years at DCS, he held a variety of positions in the Testing Services Division, serving his last three years there as the director.
The work he performed at DCS involved substantial qualitative and quantitative analysis. Additionally, he participated in the development of Requests for Proposals and oversight of contracts.
Jean-Rene holds a strong belief that our members must be treated fairly and their contracts must be honored.
He has a B.A. in Anthropology from SUNY Purchase and an M.S. in Education from the University at Albany.