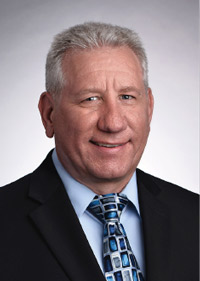 Chris Leo's expertise is rooted in nearly two-decades of government service at the local, state and federal levels. His external government affairs expertise is based on years of navigating several executive administrations of different political affiliations. Changes in key legislative leaderships has exposed Chris to issues spanning both the legislative and political spectrum.
He has been appointed to numerous legislative committees and is known for his tireless advocacy, numerous laws and professional credibility, which has resulted in the passage of numerous laws that benefit union members.
Chris' understanding of government functions at all levels, coupled with years of direct experience in unions, uniquely positions him to advance complex legislative public policy and ensures that the voices of PEF members are heard in the halls of the State Capitol.
Prior to PEF, Chris was statewide Government Affairs Director for the largest New York State law enforcement union, a PEF state lobbyist and also served as a labor liaison in the New York State Senate. He is a retired NYSDOCCS Supervisor, and was an unarmed-defense-tactical instructor. Chris is also a Kung-Fu practitioner for over 30 years.
Education: Master of Science Human Resource Management, Bachelor of Science Political Science. Additionally; Cornell University Labor Studies, Dispute Resolution /Mediation, Six Sigma, Change Management, SHRM-CP, and ASA Certified Staffing Professional.