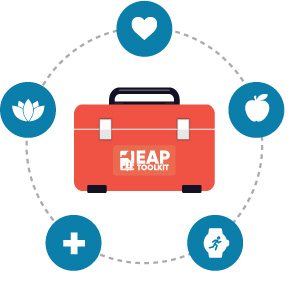 We are living through trying and uncertain times. It is no wonder that many of us are feeling added stress balancing the demands of work, home and life in general.
We want you to know that you are not alone and want to make sure you are aware of a valuable work/life services benefit that is available to you – The Employee Assistance Program (EAP). This program was made possible by a unique collaboration between labor and management and the resources and services are provided at no cost.
We've put together an EAP Toolkit that contains important information and resources for you that we hope will help you navigate the current world we live in. This toolkit will be available on the PEF website and PEF social media pages for easy access for our members.
Thank you for all you do!
PEF EAP Committee