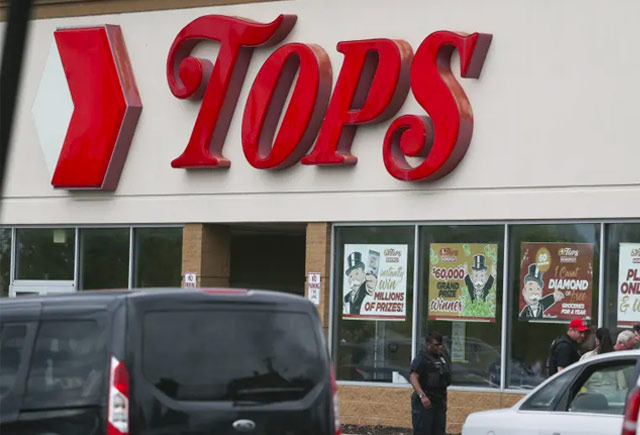 PEF Administrator of Membership Benefits Stephanie McLean-Beathley grew up three minutes away from the Tops store on Jefferson Avenue in Buffalo.
So when news broke on May 14 that multiple people were shot and killed there, her phone lit up.
"I was at a graduation in Buffalo and people started texting me," she said. "Once I got home, the Red Cross called and asked if I could assist at the scene."
A Red Cross volunteer since 2015 and a licensed master social worker, McLean-Beathley couldn't believe what she saw when she arrived.
"It was just heart-wrenching grief, people wailing," she recalled.
McLean-Beathley helped unite families at the scene and offered short term counseling.
"You want to say it's OK, give people a shoulder to lean on, to cry on, but you just don't know," she said. "You think this could never happen in my town, and then it happens."
---
Members wishing to help – either on the ground in Buffalo or from afar with donations – can visit the links below for details.
FeedMore WNY needs volunteers to assemble and distribute meal kits to residents in the neighborhood.
https://www.feedmorewny.org/get-involved/volunteer/
The United Way is coordinating donations to two funds established to assist survivors of the deceased and others directly impacted by the tragedy.
https://www.buffalotogetherfund.org/together/