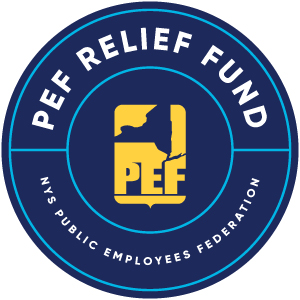 PEF members in Buffalo and the surrounding area are digging out after one of the worst weather-related disasters ever to hit western New York, dumping more than four feet of snow in some areas and leaving at least 28 dead.
You can help your union brothers and sisters by donating to the PEF Relief Fund. PEF will be working to provide direct assistance to members impacted by the historic storm.
Established in 2019 to help members in the wake of natural disasters, PEF has activated the relief fund for weather-related emergencies, to assist members displaced after tragedies, and to protect and provide for health care heroes during COVID-19 surges.