A message from Jim Carr, Statewide Retiree President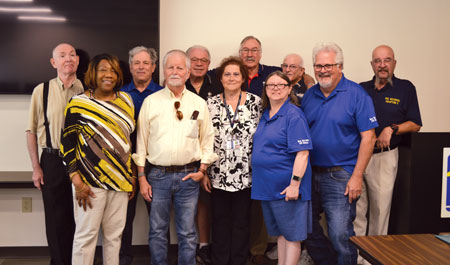 There have been several statewide mailings to retiree members and many email blasts from PEF for those who have email addresses on file, to try to keep members updated on what is happening.  Of course, out of concerns for our members' safety, the Statewide PEF Retiree Executive Board voted not to hold any in-person meetings during the COVID pandemic.
COVID protocols are changing every day and as more people became vaccinated the number of cases of the virus continues to decline. Chapters are now starting to schedule in-person meetings.
Please check your chapter page and watch for any updated information on in-person meetings that may be scheduled.
I also wanted to take this opportunity to thank all our retiree members who emailed, phoned, or wrote to legislators urging rejection of the budget items that would have negatively impacted retirees. Your participation helped to make our positions known and to stop the cuts that would have diminished our benefits.
For more information about benefits and resources available to you as a PEF retiree, please visit these pages:
If you have any questions, please don't hesitate to reach out at 800-342-4306, ext. 288.