Stepping up for PEF members during COVID-19 crisis

By KATE MOSTACCIO

The 2019 novel coronavirus (COVID-19) is spreading fast, popping up in new counties near daily. Gov. Andrew Cuomo has implemented measures to slow the virus, putting New York on "pause" and banning dine-in at restaurants and bars, prohibiting gatherings, directing schools to close, and requiring non-essential employees to work from home, when possible.
The list of measures continues to grow. Please continue to visit http://www.pef.org/covid-19 for updates.
Recognizing the need for social distancing, PEF staff worked fast to negotiate a temporary emergency telecommuting agreement with the Governor's Office of Employee Relations, taking care to make sure that PEF members are protected under the agreement.
"Although this is an emergency situation, we must proceed with a guarded mind to protect the integrity of the PEF contract and make sure our membership is shielded from interpretive managers," PEF President Wayne Spence said. "Though this emergency agreement is not everything we were looking for, under the circumstances and time constraints, we were able to get some important wins for our members. For example, in spite of the state standing strong on home visits, after days of sometimes hard negotiations, we were able to have that section removed, which was very important."
The statewide agreement is currently valid for 60 days. It can be extended by mutual agreement of PEF and the state. Download the application here.
Under the PS&T contract, telecommuting is limited to four days a pay period – this agreement allows members considered non-essential to telecommute for five days a week.
All agencies have discretion over who can telecommute. PEF negotiated an appeals process into the agreement. PEF also sought to include preparation for telecommuting to streamline the process and safeguard members.
"We made sure to include protections for our members by negotiating built-in appeal processes for both mandatory and voluntary portions of the temporary agreement," Spence said. "We asked for and received a training, which occurs prior to the actual telecommuting. This is another step that protects our members."
Who Is "non-essential"?
Telecommuting isn't possible for all PEF members. Front-line health care workers, parole officers, members at the Department of Labor processing unprecedented numbers of unemployment applications, and fire protection specialists, to name a few, can't work from home.
The Governor's Office defines essential/non-essential as follows:
"Essential employees are defined as anyone whose job function is essential to the effective operation of their agency or authority, or who must be physically present to perform their job, or who is involved in the COVID-19 emergency response. Non-essential employees are defined as anyone who does not need to be physically present to perform job functions, or they are not required to meet the core function and programs of their agency during this emergency response."

PEF staff has put together a Q&A with more information for members. You can access that here.
Essential state workers are working tirelessly to keep services moving and New Yorkers safe. By limiting non-essential workers in the workplace, PEF members are doing their part to slow the spread of COVID-19 and protect themselves, their families, their coworkers and the patrons of their agencies.
In case of quarantine, pay is covered
The Legislature and Governor enacted emergency programs to provide paid leave to workers impacted by COVID-19 closures and isolation and quarantine orders.
Under this legislation, PEF members facing mandatory or precautionary governmental quarantine or isolation would receive paid leave during their quarantine or isolation regardless of whether they have a diagnosis for a period of 14 days.
Accruals can not be docked for this purpose.
Workers throughout the state in other industries would also receive varying levels of pay, depending on the number of employees in their organization and the net income of the business.
OPWDD agrees to halt programming
After concerns were raised by PEF members at the Office for People With Developmental Disabilities (OPWDD), PEF moved quickly to advocate for proactive changes at the agency to protect members and their clients.
OPWDD agreed to suspend day programs, restrict outings, limit IRA visits to medically and clinically essential services and temporarily suspend face-to-face New Employee Orientation/Promote Training classes and refreshers.
"PEF leaders around the state have been relaying member concerns from the field to us on a daily basis and we are diligently working to get the state and agency leadership to see that what they are doing and asking of our members is unsafe and does not conform to CDC and DOH practices put in place to stop the spread of the virus," President Spence said. "We will continue to make it loud and clear that some of the agency practices are unsafe and unfair to our members and their families, as well as the individuals you serve."
Parole in-person visits suspended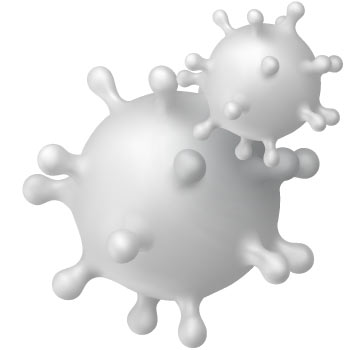 As efforts ramped up to accommodate social distancing in workplaces, PEF worked with the Department of Corrections and Community Supervision to protect parole officers and staff, as well as parolees and their families, from the spread of COVID-19.
"After days of intense talks, the state has agreed to suspend in-person parolee visits during the coronavirus emergency," Spence said. "For some of us the decision may have come too late, we are getting word that some parole officers have tested positive for the coronavirus. However, without our intervention we believe this practice would have continued.
"After many days of talks, we were able to get the state to see that what they were asking of our parole members was unsafe, did not conform with practices put in place to stop the spread of the virus and was unfair to our members and their families," Spence said.
The memo sent by DOCCS says supervision will continue via telephone calls, text messages, videoconferencing, GPS monitoring and other methods.
"Armed with the facts from your experiences in the field, we were able to advocate and help secure changes, but we know there's much more that needs to be done," President Spence said. "We continue to stress the importance of reducing the number of 'essential' staff to only those directly related to health and safety, maximizing telecommuting and tele-health, ensuring timely notifications of potential exposure and providing PPE to those providing medical care.
"Please continue to communicate your concerns and ideas and your PEF leaders at all levels will continue to advocate for your safety and well-being," Spence said. "We are truly stronger together!"
Opt for direct deposit
With upheaval and uncertainty across the state, a paycheck delay could be particularly difficult for families coping with extraordinary situations.
PEF members are urged to consider enrolling in the direct-deposit payroll method.
State employees can enroll in direct- deposit at any time. It is recommended that PEF members reach out to their agency or facility HR department for additional information and how to enroll.
PEF delegate petitioning schedule
Recognizing the constraints facing members due to COVID-19, PEF has updated the PEF Delegate petitioning schedule.
As of now, petitions will be available May 13. Petitions will be due June 4.
For contested seats only, ballots will be mailed June 19. Ballots will be due July 13. Ballot counts will commence July 15.
This schedule is tentative and subject  to change. Please continue to visit http://www.pef.org/covid-19 for updates.
---
CLICK HERE to view all stories featured in the Communicator!
---
Follow and Like Us On:


For best desktop viewing use the latest Google Crome browser