Rescuing New Yorkers, one laid-off worker at a time
By SHERRY HALBROOK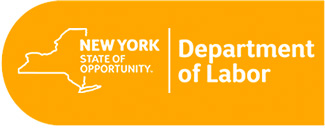 These days when we hear the word surge we think of the rapidly increasing number of COVID-19 cases and the huge risk and challenge it is bringing to our health care professionals.
But there is entirely different group of PEF professionals who are experiencing a related surge in their workload and they are the state Labor Department employees striving to keep up with a tsunami of unemployment insurance claims coming from all of the employees who have suddenly lost their jobs as their employers are ordered to shut down to drastically reduce social contacts that can spread COVID-19.
"These employees at the DOL are unsung heroes," said PEF President Wayne Spence.

"We all know that every public employee is sacrificing and experiencing hardship and exceptional challenges during this crisis.  And our nurses and medical professionals are saving lives and earning our highest possible respect and gratitude" Spence said. "But our members processing these unemployment claims are connecting frightened, desperate New Yorkers to economic life support and no one knows how hard it is or the heroic way they are rising to this urgent challenge."
The PEF members handling the claims throughout the state have gone from a five-day workweek to a seven-day workweek, and from working seven hour days to putting in more than 11 hours on five of those days.  It's exhausting and very inconvenient for workers with dependent family members or pets who need their care and attention.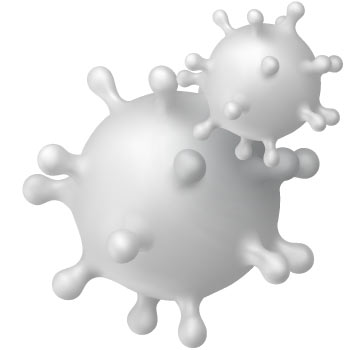 "I'm very proud of my co-workers," said PEF Executive Board member Helen Esposito, a labor services representative at the DOL in Binghamton.  They are volunteering to work paid overtime and Saturdays and Sundays.  At this point the hours are 8 a.m. to 7:30 p.m. Monday through Thursday, and Friday 8 a.m. to 6 p.m. Saturday is 7:30 a.m. to 8 p.m.  And it's 7:30 a.m. to 3:30 p.m. Sunday.  With Sundays devoted to trying to catch up.
"We are trying to get cases processed as fast as possible," Esposito said.
PEF Division 281 Council Leader Cathy Okenica and her husband are supervising labor services representatives who also work in the DOL call center in Binghamton.  They are still working in their office.  They have other family members who work at the center.  And that means they are all working the same long hours and no one has the chance to shop for groceries or take care of other personal issues.
"We're all in the same boat," Okenica said. "There is no 'later.'  By the time we get out of work the stores are closed or they are out of the necessities we need.  We have no home life."
"We are sacrificing, all of us, with one single goal:  to get people to survive this crisis," Okenica continued.  "We see that the people who had the lowest incomes and fewest resources were the first to lose their jobs.  We're doing all we can to help them."
Esposito said she lacks the necessary technology to work from home, so she comes in to work in her cubby that is part of many in a very large open room.
"When we sit in our cubbies we are more than 6 ft. apart, but if we stand at the opening to our cubby we are less than 6 ft. apart," she said.  She finds it worrying that the building's air handling system recycles the air, and it might spread the virus.

The employees don't take the unemployment applications face-to-face with the public.  They are handled over the phone or online.  And all of the career centers are closed for now.

"New Yorkers are so happy to hear a human voice come on the line!  They might be tough to deal with at other times, but now they are so sweet and happy to have us there to help them," Esposito said.
And the applicants are even happier to hear that the waiting period for receiving benefits is waived during the crisis.  And the required in-office visits to be sure they are looking for work are also being waived for now.
Nevertheless, the workload is heavy and "It's mentally exhausting," Esposito said.
It can be very demoralizing Okenica said, when you encounter an angry email from a panicky applicant who has suddenly lost their job through no fault of their own.
Esposito and Okenica said they worked through the chaos and desperation of 9/11, Hurricane Sandy and the "great recession" that began in 2008, but this current crisis tops them all.
"Nothing could prepare anybody for this," Okenica said.
Even their new computer system is sometimes crashing under the workload.
Spence has been in touch with the state labor commissioner to look for ways to ease the burden. The agency has been hiring more staff and inviting some recently retired staff to return to work until the workload shifts back to normal.
When it comes to exposure from dealing directly with the public, "The person I worry about most is our security guard.  He isn't a PEF member or even a state employee, but he has to block people from trying to come into our office here in Flushing," said Executive Board member Scarlett Ahmed.
Ahmed is the PEF labor-management chair at the DOL, but she does not work in unemployment claims.  She said there was some initial confusion over who is considered essential and who is nonessential and if they need to work from home.
"Many people don't have the technology to work from home," Ahmed said.  "Child care is also an issue since schools have closed.
"We're doing the best we can with the hand we were dealt," Esposito said.
But these members are getting through this because all of the DOL employees and managers are united and mutually supportive in their determination to meet the challenge.
"Our managers are with us all day every day.  They are working the same long hours and coming in to work the weekends," Okenica said.  "The people here care about each other.  We are family, whether we are related or not.
"We're not nurses or doctors, but that doesn't mean we're a lesser priority."
Esposito put it this way:  "We can't change this, but I'm not going to let the virus control me or control my life."