Union mourns loss of health benefits advocate Todd Fryer
By SHERRY HALBROOK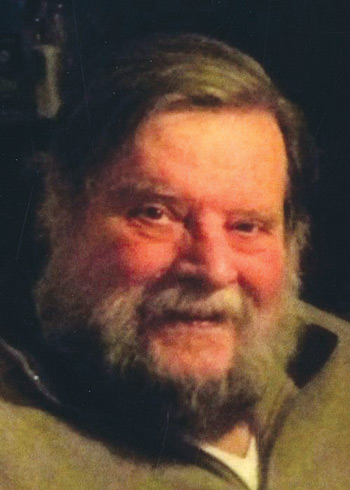 PEF has lost a retired member who played a key role in advocating for their health benefits and helping the union negotiate them.
Todd Fryer, 72, died March 18 following a long illness. He retired in 2011 from the state Insurance Department after 42 years of service. He was PEF chair of the Joint Health Benefits Committee for the state and its employee unions.  Fryer also served in the U.S. Army during the Vietnam War.
Fryer was known for both his dedication and knowledge which was valued highly by both PEF's health benefits staff, and all of those who served with him on contract negotiations teams.
"I worked with Todd Fryer for more than 20 years, when he chaired the Joint Committee on Health Benefits and Lorraine Simpkins and I staffed the committee," said Deborah Stayman, who retired as a health benefits specialist from PEF staff this spring.  "Todd was the most dedicated, informed and understanding person I've ever known. He brought a wealth of knowledge from his position at the NY state Insurance Department to serve PEF members having difficulty with their health benefits. In addition, Todd was able to see beyond health benefit issues at the individual member level, to analyze how changes in the plan would affect all PEF members, which was a unique skill."
Simpkins, who also recently retired from as a PEF health benefits specialist, expressed her fond memories and high regard for Fryer as well.
"Todd dedicated a great deal of time and energy over the years serving PEF members in a number of capacities," Simpkins said.
"When I began my employment at PEF in December 1989, Todd was the chair of the PEF Joint Committee on Health Benefits (JCHB).  After leaving his job at the Insurance Department, he would often stop at PEF headquarters to help Deborah and I with any questions or concerns we had.
"Todd was a wealth of knowledge when it came to the New York State Health Insurance Program (NYSHIP), and he graciously took the time to share it with us.  He took his responsibilities as chair of the JCHB very seriously, doing whatever was necessary to ensure PEF members received the benefits to which they were entitled.
"During contract negotiations and at JCHB meetings with management, he would often justify the union's position by speaking eloquently about the needs and concerns of PEF members.  Many members benefited from Todd's unrelenting advocacy on their behalf.  I consider myself extremely fortunate to have known Todd and to have had the pleasure of working with him for over two decades," Simpkins said.
"Todd Fryer is one of the people who built this union and laid a foundation of strong benefits and services for all members," PEF President Wayne Spence said.  "His service and achievements will go on benefitting our members for many years to come, and we are all very grateful."