PEF supports bill to require state start planning now for future crises
By SHERRY HALBROOK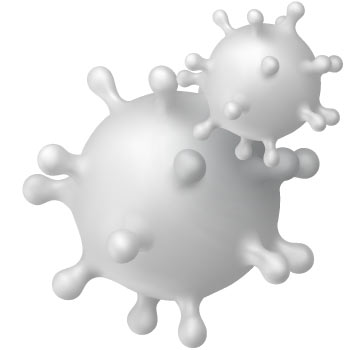 PEF is supporting a bill recently introduced in the state Senate that calls for state agencies to develop plans now for how they would respond and conduct operations in any future pandemic. The bill also calls for the state to procure and store adequate PPE (personal protective equipment) for all staff in the event of another health emergency.
"We've seen all too well how PEF members and our state services have suffered in the sudden turbulence and danger of the COVID-19 pandemic," said PEF President Wayne Spence. "It's very clear that the state must learn from this experience and plan carefully now for how to deal with any similar crisis in the future. I want to thank Sen. Andrew Gounardes for introducing bill S.8617, which directs state agencies to work with the unions to formulate these plans."
Gounardes, who represents Senate District 22 in southern Brooklyn, chairs the Senate Committee on Civil Service and Pensions.
PEF has sent state legislators a memorandum of support for the bill.
The memo notes that government capacity and a high quality public sector workforce are critical to state residents, especially in times of crisis, and the current crisis "exposed an alarming lack of emergency preparedness at various state agencies, as well as a clear lack in the consistent application of basic standards and procedures to keep staff and clients safe.
This legislation will begin to address some of the omissions and inconsistencies that occurred across state agencies regarding various directives and orders during the COVID-19 ordered shutdown, including:
• Which employees are essential, versus non-essential?
• Which employees are eligible to tele-commute?
• What are the safety protocols and precautions for call center and other staff who work in common areas?
• Are there adequate and appropriate personal protective equipment for staff?
• Are there appropriate numbers of staff to deal with staggered shifts and potential overtime needs?
• Are there appropriate protocols and safeguards for staff who contract a communicable disease?
• What are the safety protocols for parole officers, correctional services staff and staff at the state's residential facilities in dealing with clients?
• What are the protocols for cleaning and maintaining a safe workplace?
Spence said the agency plans called for by the legislation would ensure better public service, and provide clarity to state employees about their roles and work locations in a communicable disease emergency.  Furthermore, the requirement that the employer work with the employees' unions to develop these plans could serve as a model for private-sector employers to follow as well.
"If enacted this would be a groundbreaking legislative model for collaborative state emergency planning between the state and the unions," said PEF Legislative Director Patrick Lyons.  "We have shared the legislation with our international union affiliates for adaptation and usage in other states."
PEF is actively supporting efforts to find a sponsor to introduce a companion bill in the state Assembly.