PEF staffer recognized by national group
By SHERRY HALBROOK
PEF staff member Meghan Keegan was recently recognized by the NLC (New Leaders Council) for her work as a union field representative serving public employees in New York state during the COVID-19 pandemic.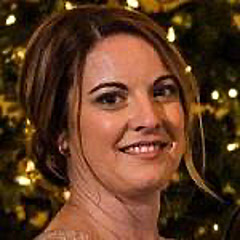 "Unseen COVID-19 leaders may never make it to the front page of the newspaper or be highlighted on the evening news, but are making a real and lasting impact on their communities," the NLC wrote in its recognition of Keegan and others.
"Working for New York State Public Employees Federation (PEF), one New York state's major union representing state employees including all health care and emergency responders, Meghan Keegan (NLC National Curriculum Chair) has been fighting for safe working conditions across multiple state agencies including our prisons.
"New Leaders Council is proud of our fellows and alumni who are serving as local voices in their communities, leaders who are taking action to keep us healthy, well, and connected. These leaders will be there to rebuild what will be lost during this pandemic. These leaders will continue to focus on taking care of each other, not just themselves, in
Keegan said, "I was honored to be recognized for the work that we are doing to support safe working conditions for our members — an effort for a stronger community and a stronger nation — during this crisis. The bravery and commitment to serve the people of NY that our PEF membership has shown is truly awe inspiring."
Keegan was recently appointed a PEF field representative in Region 8 – the Capital District.​