PEF Relief Fund protected members, families during time of crisis
By KATE MOSTACCIO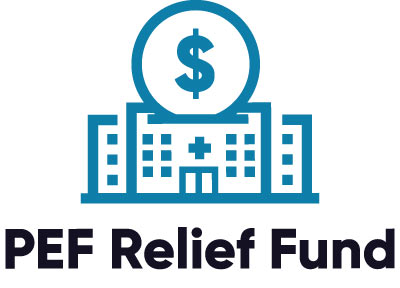 Unions across the nation have taken their duty to protect members to the next level amid the COVID-19 pandemic, gathering and purchasing personal protective gear and advocating for the safety of their members.
PEF's Relief Fund has been a vital part of that endeavor, providing financial means for the union to serve its members in need.
For nurses throughout the state, but particularly in hard-hit areas like New York City, Long Island and Rockland County, those who benefited from the program have dubbed PEF's hotel initiative a "lifesaver".
"Since the start of this in March, we have obligated $349,244.67, providing housing for 119 members for a total of 3,049 nights," said PEF Assistant Coordinator of Special Events Mike Favata, who worked closely with hotels to set up the room blocks. "Around $166,000 was spent in Region 12, $116,000 was spent in Region 11, about $12,000 in Region 9, $41,000 down on Long Island, and about $7,000 in Region 4." Other regions also saw use of the program.
Favata said PEF's hotel initiative had a major impact on members.
"It really has significantly reduced the stress," he said. "Multiple members had folks with various conditions and comorbidities at home and were terrified to go home and possibly expose their families."
PEF nurse Elise Roth, whose wife is immunocompromised and whose doctors said would not survive a COVID infection, was reployed to a COVID+ floor at Stony Brook University Hospital on Long Island and was immediately sent into a scramble to find a place to stay.
"It's a very real and very big risk for me, for my family," Roth said. "I had to figure out someplace else to live. Thankfully PEF was right there and they made availability for me and I couldn't be more appreciative."
Roth's six-week stay in a hotel room was vital to her wife's safety. It was also very isolating.
"It was very difficult," she said. "I'm not just married, I'm very happily married. I had to leave my wife, my dog, my home. At least when you're out of work and everything is shut down you can see the people that you love. I was literally stuck in those four walls.
"Not having my wife by my side was tough," she said. "The hotel was great and it provided me what I needed at the time. But I couldn't be happier to be home."
Roth said the floor she works on is now clear of COVID and she is hopeful she'll be returning to her own unit soon.
"I cannot stress enough the huge relief that having this room was for me," she said. "Not just for me but for my wife as well. The fact I had somewhere to go and we knew it was a safe place. A nurse friend is sleeping in a popup camper outside her house."
Many PEF members said the program was a "lifesaver" and a "godsend."
"I can't think of anything more worthy to spend their dues money on," Favata said. "This is what you belong to a union for."