PEF pulling for federal aid to stave off NYS budget cuts
By SHERRY HALBROOK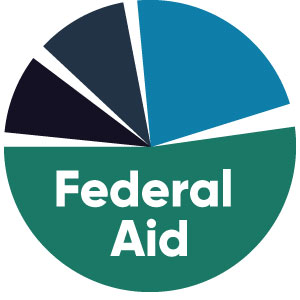 PEF has been working hard for weeks to build support in Washington for federal aid to the states and municipalities facing severe financial shortfalls as a result of the pandemic and necessary shutdowns to business and other operations.
"PEF has been at the forefront of the effort to secure federal support for New York; hazard pay for our members; and funding for PPE.  We advanced our own federal funding agenda almost a month ago," PEF Legislative Director Patrick Lyons said. "Our federal work is coordinated with both the AFT (American Federation of Teachers) and SEIU (Service Employees International Union.  Both of PEF's international union affiliates have been engaged with us in lobbying to get this aid and both are working together in DC with their elected leaders and state and local affiliates. It is a coordinated effort."
PEF President Wayne Spence has been writing to New York's governor and to representatives in Congress, and now the union has joined with the Service Employees International Union (SEIU) in organizing members to call their congressional representatives.
But before the campaign to raise support for increased federal aid began, Spence wrote to Gov. Andrew Cuomo March 29 to suggest options for meeting budgetary shortfalls without cutting state jobs and services. Obtaining federal emergency aid for state operations topped that list, but other suggestions included raising revenues through such things as a short-term pandemic income tax surcharge on billionaires and those with annual incomes of more thane $5 million. And if cuts to state spending cannot be avoided, then perhaps they could focus on reducing support for the $1 billion in annual state expenditures for outside services and consultants.
At the end of April, 70 volunteers sent text messages to 28,000 PEF members asking them to make that call requesting their U.S. representative to support legislation providing $500 billion in aid to states and local governments and to workers who've lost their jobs and paychecks.  More than 3,000 PEF members responded to say they would make the call.
"We already know that our two New York senators, Chuck Schumer and Kirsten Gillibrand, support this aid. They understand how critically this state needs it, since we are the hardest hit state in the entire country," Spence said.  "We want to be sure our representatives in the House understand it fully as well. And they need to know that their constituents are demanding this aid to protect our jobs and services and keep our state and communities functioning through this very challenging and unprecedented emergency.
"We also know the governor does not want to layoff state workers, which would cripple state services and only make unemployment worse," Spence said, "but the governor has said he will be forced to cut state spending by 10 percent across the board if New York does not receive substantial federal help getting through this crisis."
In fact, when Senate Majority Leader Mitch McConnell of Kentucky suggested that states and municipalities should just declare bankruptcy (which the law does not allow them to do), Gov. Cuomo fired back that New Yorkers always pay more taxes to the federal government than comes back to the state in federal aid, while some other states such as Kentucky receive more federal aid than their citizens pay in federal taxes.
PEF Legislative Director Patrick Lyons said that the Democratic majority in the House is currently trying to get more federal funding for the states, local governments and especially for individual citizens who have lost their jobs and are experiencing great financial hardship as a result of the shutdown.  Lyons said he remains concerned that a bill to provide this aid may not gain sufficient support in the Republican led Senate, and that even if it passes in both houses of Congress the president might refuse to sign it unless the public demands it.
On May 7, Spence and other SEIU union leaders wrote to all of the members of Congress detailing the extreme financial hardship that workers are facing as millions lose their jobs and their states and local governments strain to meet the health crisis while losing their revenues at the same time.
"We are all experiencing this nightmare together, and we will all work to do whatever we can to be safe, help others, do our jobs and preserve our communities," Spence said.
"I thank the PEF members who called their members of Congress, the many volunteers who texted them as part of this national day of action organized by SEIU, and I am grateful for the support we are receiving in Congress," Spence said.  "Our leaders in Washington are elected to look out for the interests of us, the American people, and I hope they recognize that we are doing our very best to meet the challenges posed by this unprecedented crisis that suddenly engulfed us and countries throughout the world.
"As PEF members I ask you to please continue to stand strong and respond when we reach out to you for help as this crisis continues to play out. This is very difficult, but I know we will get through it because we are always stronger together."