PEF members at Wadsworth play crucial role in coronavirus testing

By KATE MOSTACCIO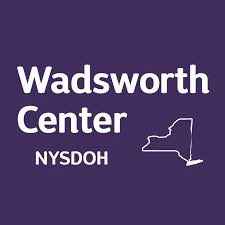 As news breaks of more New York novel coronavirus (COVID-19) patients, PEF members at the state Department of Health's Wadsworth Center in Albany continue to play a critical role in testing for the virus.
Gov. Andrew Cuomo petitioned Vice President Mike Pence to approve New York State's coronavirus test, the first non-Centers for Disease Control test approved by the Federal Drug Administration. Wadsworth staff developed the test.
Wadsworth also analyzed the state's first case, that of a 39-year-old Manhattan woman who had traveled to Iran.
"The positive test was confirmed by New York's Wadsworth Lab in Albany, underscoring the importance of the ability for our state to ensure sufficient and rapid turnaround," Cuomo said in a press release.
Wadsworth is collaborating with hospitals throughout New York to expand "surge testing" capacity to 1,000 tests per day, a release stated.
"Wadsworth will provide these hospitals with instructions on how to replicate the state's test, as well as help them purchase some of the equipment necessary to develop and validate the test," the release stated.
Currently, Wadsworth's testing capacity is as many as 200 tests per day.
Stay tuned, The Communicator will have a feature article with PEF members at Wadsworth working on the coronavirus in an upcoming issue.
---
CLICK HERE to view all stories featured in the Communicator!
---
Follow and Like Us On:


For best desktop viewing use the latest Google Crome browser