PEF hit the ground running for its members as COVID raged
By KATE MOSTACCIO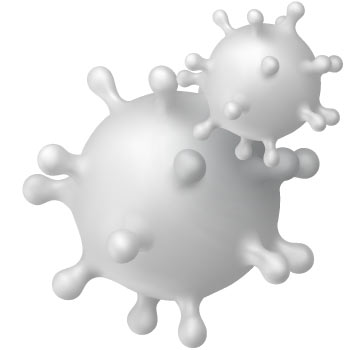 As the coronavirus surged in New York and the state began to shut down, PEF moved swiftly to implement telecommuting for its own staff and didn't miss a beat kicking into high gear to ensure the health and safety of PEF members amid the growing pandemic.
One of the first orders of business was negotiating an emergency telecommuting plan with the Governor's Office of Employee Relations (GOER). PEF also submitted an "Essential Duty Pay" plan to the Governor's office.
Throughout this crisis, PEF stayed strong and kept pushing for what members needed. When personal protective equipment shortages threatened the health and safety of members, PEF negotiated a policy allowing members to wear their own protective masks in the workplace.
The union also didn't take "no" for an answer when PPE was hard to find, following every lead and using every contact to locate protective masks for PEF members and medical masks for health care professionals. PEF distributed more than 20,000 surgical masks, 7,000 KN95s, thousands of face shields, and 42,000 cloth masks to members across the state.
PEF took protecting members and their families a step further when the virus was at its peak, securing blocks of hotel rooms for PEF nurses around major medical centers, including SUNY Stony Brook, SUNY Downstate and SUNY Upstate.
When the state was poised to delay paychecks to state workers, PEF called attention to the unfairness of that move. President Wayne Spence took to the steps of the Capitol and to the media, reminding the Governor and the people of New York that those workers are the very same workers who are putting their lives on the line for New York state.
PEF sent a strongly worded letter to the commissioner of the Department of Health (DOH) opposing a DOH plan to return suspected or confirmed COVID-19 staff to work during staff shortages. PEF has also been diligently tracking new budget legislation and studying how it affects PEF members, keeping a close eye on all facets of COVID response and what it means for you.
And, that's not all. The list of projects goes on, including:
• Hosting tele-town halls where members could get answers to questions they have;
• Filing lawsuits over unfair overtime payments at DOL and other state agencies;
• Working on legislation to ensure the state is prepared for future pandemics/health emergencies;
• Creating a video honoring PEF members' work during COVID-19;
• Working with Lt. Governor Hochul on reopen NYS plan;
• Calling on the governor to ensure state office buildings have same safety measures as other buildings like air filtration systems necessary for re-opening of malls and gyms;
• Designing a virtual 2020 convention to protect the safety of PEF members;
• Placing op-ed in Albany Times Union newspaper supporting Heroes Act;
• Holding multiple trainings on student debt;
• Texting 28,000 members to contact their legislators in support of the Heroes Act;
• ​Check-in calls with divisional leaders across the state;
• Delivering meals to essential workers in New York City;
• ​Developing and implementing virtual membership meetings; and
• Creating and maintaining a webpage on PEF.org with COVID-19 information, copies of letters sent to agency commissioners, and a comprehensive, regularly updated FAQ document.
"The work isn't done," said PEF President Wayne Spence. "As New York reopens, members will face new challenges in workplace environments that are unlike anything we have seen before. PEF will be there every step of the way for its members because we are stronger together."