Nonprofit formed in memory of PEF member Jamie Rose Martin supports domestic violence awareness, prevention
By KATE MOSTACCIO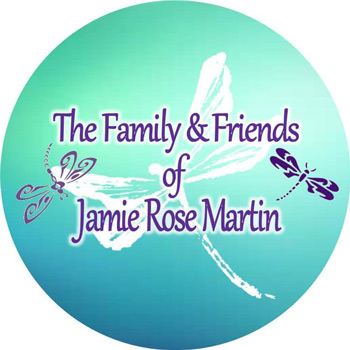 In May 2017, just before Mother's Day, PEF member Jamie Rose Martin was gunned down by her ex-boyfriend in an act of domestic violence that rocked the small Tupper Lake community where she lived with her children.
Her murder sent shockwaves through not only her neighborhood, but also Sunmount DDSO, where she spent most of her life working, starting as a camp counselor at age 16 and working as an habilitation specialist 2 at the time of her death.
Struggling with her loss, friends and family found a way to keep Martin's memory alive. They launched The Family and Friends of Jamie Rose Martin, an organization dedicated to awareness of and fighting against domestic violence.
"When things first happened, we wanted to do something to honor her memory," said PEF member Amanda Amell, a psychologist 2 at Sunmount and one of Martin's coworkers. "One thing her mother had said was that she didn't want people to forget Jamie. She was just so genuine and caring and happy all the time."
Amell said friends and family noticed the lack of domestic violence supports in Tupper Lake and sought to remedy the problem.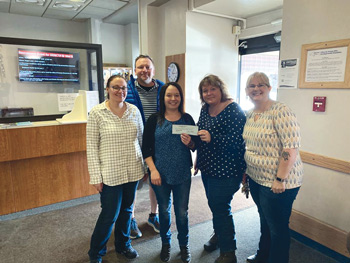 "We saw that there was a serious lack of resources in our community," Amell said. "It's a really small town. A lot of services and money goes into bigger areas and we're a little remote. We wanted to help promote domestic violence prevention and to do what we could to help people that need services in our community."
People are talking about domestic violence more now and more incidents of domestic violence are being reported in New York while the state is "on pause" and people are spending most of their time at home.
"We feel that talking about it is important," Amell said.
Each year, the nonprofit organization participates in community events and hosts fundraisers — inspired by Martin's loves, such as art and Halloween.
"On May 9, we will be holding the third annual Jamie Rose Power Walk: Break the Silence of Domestic Violence," Amell said. "It's on the Saturday of Mother's Day weekend to honor Jamie because Jamie was killed on May 10, just before Mother's Day."
Due to COVID, this year's walk will be a virtual walk and participants are encouraged to walk anywhere they can maintain social distancing.
Around Martin's birthday, the group usually hosts a Paint and Sip event, as well.
"Jamie was an artist," Amell said. "She majored in art and social work. We usually have about 100 people there."
Local businesses also submit donations directly. PEF Division 242 has collected funds for the cause.
"We also have a scholarship in Jamie's name at the local high school," Amell said. "This year, we decided to double that scholarship." The money goes to one Tupper Lake High School senior each year.
Some of the funds were used on trainings.
"In 2018, we paid for training for six of us to become mentors and for a violence prevention program," Amell said. "Mentors can go into high schools or workplaces and talk about some ways to intervene in situations of domestic violence. Step in and say something, instead of allowing things to go on."
Other PEF members involved in the nonprofit are Vicki Dukette, Nina Robert, and Michelle Dukette.
Anyone wishing to make a donation can email moc.l1627952713iamg@1627952713mrjfo1627952713sdnei1627952713rfdna1627952713ylima1627952713f1627952713 for more information or visit the Facebook page.
New Yorkers seeking help can text 844-997-2121 or chat with a professional on the new confidential website at www.opdv.ny.gov. The text and online services will be staffed 24 hours a day, seven days a week with OPDV staff who are experts in the area of domestic violence.