ITS members benefit from advanced database training under PEF contract
By KATE MOSTACCIO
Sixteen PEF members in the state Office of Information Services (ITS) recently completed an advanced IT training- Oracle Database Performance Management, made possible under Article 15 of the PS&T Contract.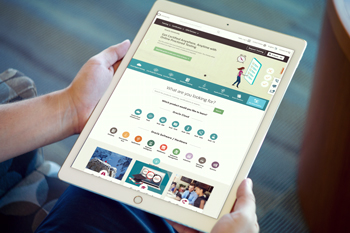 The Workforce Initiative Grant that funded the program was applied for in 2019. ITS submitted four applications for training under Article 15 and three were approved. The database performance management training was placed under review due to change in ITS management and finally done in 2020.
"This was a five-day Oracle University Instructor-led training and the participants were very happy, as it is directly going to help them in the performance of their everyday job and will also greatly affect the service delivery of the state," said ITS Executive Board member Prakash Lal, an Information Technology Specialist 4, who worked with ITS management and PEF to organize the training. Lal had to lobby hard, with the assistance of PEF staff, to get extensions into 2020 for the training after the Dec. 31 deadline for the grants passed.
Kim Loccisano, from the PEF Training Department, said agencies, through Labor Management initiatives, can work together with PEF to determine if there are any training programs that would help PEF members increase their skills to "utilize new technology, update old processes, and/or eliminate the need for contracting out work that should be done by members but they may need a little training to be able to do the work."
Until a new contract is in place, further training funds are not available.
Lal said this training is crucial to keeping databases running smoothly across New York state agencies.
"It is a very advanced level IT training because the database is the backbone of all the mission critical  citizen-facing applications of the O Agencies," Lal said. "All citizen-facing applications have a backend of the database. If the database is slow, people will be thrown out of screens they are working on.
"If it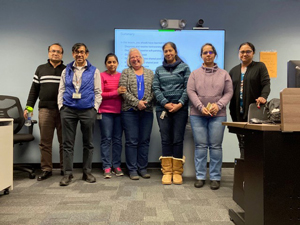 is down, then places like the DMV offices will have big lines," Lal said.  This performance management is the job we actually do and this will help us to figure out what is the problem and fix it."
The training program provided ITS database administrators with access to current and new trends in tools, techniques and processes and procedures of monitoring database performance as well as troubleshooting in real life situations.
PEF members that participated in the training included Deepa Sukumaran, Mark Peters, SireeshaKanteti, Anna Eng, Jie Gao, S-Hua Wei, Prakash Lal, Cynthia Glokler, Luba Mikhailova, Ilya Kacherovsky, Susan Brown, Frank Cavone, Ripon Roy, RenukaGokul, Marilyn Oliver and Pushyami Nalladega.