Experts at town hall: Act now to max Workers' Comp chances
By SHERRY HALBROOK
As PEF members strive to do their jobs, some working from home but most reporting to work day after day, they face a constant worry that they will be exposed and become infected with the very dangerous and sometimes fatal COVID-19 virus that is taking a tremendous toll on the lives and health of New Yorkers.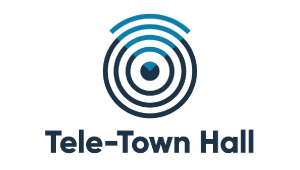 "We are doing whatever we can to help members work safely, but we know they could still be exposed and infected at work," said PEF President Wayne Spence. "That's why we are offering two tele-town hall trainings to help them better understand how to protect their Workers' Compensation benefits. We provided the first of these trainings tonight (April 23) and we will hold another one Saturday morning, April 25. We will post recordings of these events on our website to accommodate members who cannot listen to them live.
I hope members will take full advantage of this opportunity because knowing now what you need to do, is much better than waiting until you may be very ill or even hospitalized to realize you need to take action.
"It's really, really important for PEF members to document their actual and possible work-related exposures now, even if they don't feel sick or haven't yet been diagnosed with the virus at this time," Spence told listeners at the April 23 town hall.  He said it was a painful lesson that PEF members learned after 9/11 when many of the most serious illnesses related to that event and the rescue and recovery efforts didn't  appear until appear until months or even years later.
You can use an exposure tracking form available from PEF online to start recording your exposure/s.
The training is provided by a panel of three of the top and most experienced private attorneys representing workers in Workers Compensation, disability and related legal matters. They are Robert Grey, Alex Dell and Vinnie Rossillo. PEF occupational safety and health specialist Geraldine Stella, led their discussion by presenting questions that members submitted in advance including when they registered for the April 23 event.
Spence and Stella advised members to check out and use the helpful Workers' Comp related information and forms provided in the COVID-19 section of the PEF website.
The legal experts on the panel provided insights, tips and answers to many questions that can help members understand if and how filing for Workers' Compensation may be an important and time-sensitive option for them if they are infected with the virus at work. They, too, stressed the importance of documenting exposures in detail as soon as possible and while the information is still fresh in your mind.
If a member feels they are being directed to work under potentially dangerous circumstances, they can document that by filing a protest of assignment form, which is available from PEF.
If a member believes they have been exposed and infected at work, they should notify their local PEF steward, council leader or their PEF field representative or email the PEF health and safety department. The rules established by the Workers' Compensation Board, state Civil Service Law and provisions of the PS&T contract could all potentially come into play.
The member also needs to promptly file an incident reporting form (available from the employer) notifying their employer of the exposure and of a related illness and diagnosis.
The attorneys made the case for filing for Workers' Compensation rather than just using their health insurance to cover their related medical expenses.
Under Workers' Comp, Rossillo said, "You are covered from Day One. And even if you develop a related illness years down the road, you will be covered in full.  Even if your initial claim was denied you have up to 18 years to reopen your case.  If your claim succeeds, Workers' Comp will pay everything, with no deductible, co-pays or other out-of-pocket expenses for you. Your coverage continues into your retirement, or if you move out of the state or change employers."
"It costs you nothing to file a claim," Rossillo added.
He and the other attorneys acknowledged that employees may represent themselves if their employer controverts (challenges) their Workers' Comp claim, but they advised you to hire a lawyer specializing in this area of law because preparing and presenting your case will be adversarial and your employer will be represented by an attorney specializing in this law.
All three of the attorneys on the panel have agreed to take the COVID-related case of any PEF member who wants to hire them.  They will receive no pay unless the claim is successful and then they would typically receive 10 percent to 15 percent of the award.  No attorney may receive more than 20 percent for their work on a Workers' Compensation case.
Grey said that after 9/11 the state Workers' Compensation Board ruled that claims of injuries resulting from that event must be filed within a certain time frame after that exposure, not after the injury or illness appeared years later.
"If you don't file now, you may lose benefits later," he cautioned PEF members. "Workers' Compensation is your only remedy against your employer. You can't sue them unless you can show the employer intended to injure you. And you won't be able to prove that."
If you are struggling to decide whether to file a claim now, Grey said, follow this rule-of-thumb: "When in doubt, fill it out.  It may provide very significant protection for you for the rest of your life."
Dell said you need to notify your employer of your exposure and possibly related injury within 14 days, and the success of your Workers' Comp claim will rest on how well you can prove your injury and that it was caused by your on-the-job exposure and some other possible exposure unrelated to your work.
That is why the best, most detailed documentation of both the exposure and the illness are essential.  You will likely need to detail when and how you were exposed and by whom. Were there witnesses?  Who are they?  Were you exposed while doing your job, or by some incidental exposure at work such as riding in elevator with someone you believe was infected?  Why do you think they were infected?  What symptoms did they display?  Were they wearing a mask?  Were you wearing protective gear?  How long were you close to this person?  And many more details could be relevant.  Then you will need the same level of dates and details about your "injury" – when did you start to feel sick, what did you do? How did your illness progress?  Were you tested?  Were you diagnosed and by whom?  How and where were you treated?  When did you recover?
Showing that you had a work exposure that caused your real illness is at the heart of your case and Dell advised that, "It's best to have your health care provider (in a written statement) make that connection for you."
Rossillo added that if you can successfully show that you were really injured as a result of a work-related exposure, "You are covered even if you were working off the books, even if it was an incidental exposure and not part of your regular duties."  But if it was under such circumstances, "It's even more important to document your exposure contemporaneously (as soon as possible after it happened)."
In addition to promptly notifying your employer of what you believe is a work-related injury, Dell said you must also contact the state Accident Reporting System through its toll-free number.  And you must file a C-3 form (available online from the WCB) to begin a claim with the Workers' Compensation Board.
"The Workers' Compensation Board wants three things from you," Dell said. These include a history of how you came to be exposed, what is your diagnosis, and a doctor's statement connecting the diagnosis to the exposure. The board wants to see (at least) probability (that the work-related exposure caused the injury). 'Maybe' or 'possibly' are not likely to be successful."
The lawyers cautioned members not to give up when they encounter obstacles in making their case, and Dell also recommended that members take a kind of shotgun approach that gives them multiple opportunities for success.
"When things become adverse," Dell said, "people tend to have tunnel vision (focusing on just one desired outcome). Instead, apply simultaneously for multiple benefits to improve your chance of success. So, you could apply for a disability retirement as well as filing your Workers' Comp claim. If you filed for the disability retirement as soon as you knew you were sick, it could make a huge difference for your surviving beneficiaries if your illness became fatal.
Grey noted that death claims are entirely different than the Workers' Comp claims filed by the employee, because death claims are filed by the deceased employee's next-of-kin, usually their spouse.  The death claim is not affected by what may have happened to a Workers' Comp claim filed by the employee.  In addition to benefits provided by law, Article 13 of the PS&T contract also speaks to this issue.
Gaining this information, and taking early, smart steps can be very valuable, Stella said, But she added, don't stop there, "Please keep in touch with your PEF representative or our Health and Safety Department.  We want to know how you are doing."