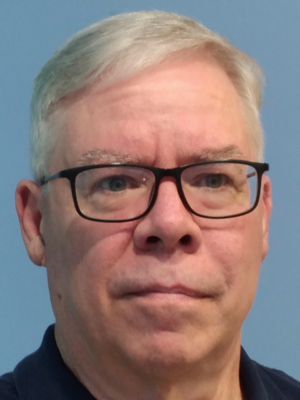 Bill Holthausen recognizes the struggles of a state workforce that is understaffed and underfunded, and he is ready to go to bat for the members of Region 12.  
"When I began my career with the state in the late 80s, the state was a good job, a good career," he said. "We did good work, necessary for the residents of the state. We were a satisfied, fulfilled workforce.  
"We still perform important jobs for the health, safety and well-being of the state's residents and businesses," Holthausen said. "But short staffing impacts the delivery of essential services. After years of hiring freezes, recessions, economic uncertainty, a pandemic and supply chain issues, it's time to bring stability back to the state workforce. I'm here to serve my members." 
Holthausen has been a PEF shop steward for more than 30 years; he was his Division's treasurer and council leader; and served on the Executive Board representing members at the Department of Transportation (DOT) in New York City and on Long Island. 
"I have been re-elected to that position six times," Holthausen said. "My members know me, and I know them."  
Holthausen has served on numerous PEF committees, including the Health Benefits and Contract Negotiations committees, as well as serving on and chairing the DOT Labor/Management committee. 
Holthausen joined the state Department of Transportation 33 years ago, first as a construction inspector, then an Engineer-in-Charge of construction projects, and now a member of DOT's Operations Unit, where he oversees special projects. 
He lives and works on Long Island.  Members can reach the Region 12 office at (631) 360-4360.