PEP enrollment for 2021 is now open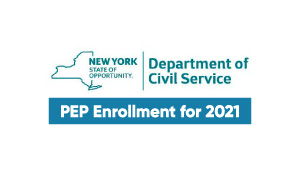 UPDATE AS OF SEPT. 9 AT 3 P.M.: We have been advised that the 2021 PEP Form is not available yet.  Enrollment does not begin until Monday, September 13, 2021. Enrollment will need to be completed through your Business Service Center or Agency Health Benefit Administrator.  As soon as this information is available, we will notify you and the membership.
Another benefit secured by your 2019-2023 PS&T Contract is now available!  The Department of Civil Service released a memo on Sept. 3 about the Productivity Enhancement Program for the current year. You can read the full memo here, but here is a summary:  PEP allows eligible members to exchange accrued annual and/or personal leave in return for a credit to be applied toward the employee share of their NYSHIP healthcare premium. This negotiated benefit is retroactive to July 1, 2021, (pro-rated for half the year) and is available to eligible members in salary grades 24 (or the equivalent) and below.  Members must enroll by October 1, 2021.