Celebrate the achievements of workers this Labor Day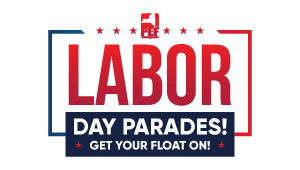 Editor's note: The Capital District BBQ Picnic and Celebration  scheduled for Sept. 6 was canceled on Aug. 31 by organizers due to COVID-19 concerns. They are considering some sort of virtual gathering and we will let you know what they decide.
Every Labor Day, we celebrate the American worker's contributions to our economy and way of life, as well as their role in obtaining hard-won rights and safety measures in the workplace.
This year, the pandemic highlighted the critical contributions of countless workers and this Labor Day members can show their thanks by attending events in their Region.
Please be safe and follow all local health guidelines.
Buffalo Labor Day Parade and picnic
Marchers will line up at 11 a.m. at the intersection of Dorrance Circle and McKinley Parkway in Lackawanna. The parade begins at noon and will proceed down McKinley Parkway to Red Jacket Parkway, ending at Cazenovia Park, located outside the Peter Crotty Casino.  A picnic will start at 1 p.m. at the park.
PEF will be onsite at 10 a.m. to hand out giveaways. Members please RSVP to *protected email*.
Massena Solidarity Parade
Join your fellow PEF members in the Massena Solidarity Parade on Labor Day. There will be float decorating at 9 a.m., line up at 10 a.m. and the parade steps off at 11 a.m. from Willow Street by Coach's Corner restaurant. Face masks are required. A truck and trailer will be available for members and their families to ride on.
The Solidarity Picnic will follow at Springs Park from noon to 3 p.m., rain or shine. Look for the Region 7 canopies. There will be food, drink and a chance to win $10,000, with tickets for $10 and proceeds going toward sponsoring the event.
To volunteer to sell tickets, to buy tickets, or to RSVP for the parade, contact Region 7 Coordinator Barb Stransky at gro.f1632696917ep@yk1632696917snart1632696917SB1632696917.