Telecommuting Agreement Extended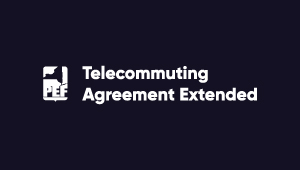 Telecommuting Agreement Extended
PEF has been in daily negotiations to extend the March 15, 2020 temporary emergency agreement the State for telecommuting, which was set to expire on July 17, 2020.
We now have an agreement with the Governor's Office of Employee Relations (GOER) to extend the program date in section VIII of the Statewide Telecommuting Pilot Program Agreement until the close of business October 2, 2020.
Our stance remains that telecommuting should be extended, at the very least, until the end of the year, and we will continue to pursue that arrangement.