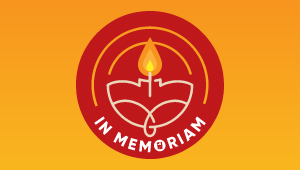 In Memoriam
Today, we honor and remember workers who have been injured or killed on the job.
Countless PEF members are testing positive for COVID-19 after being exposed on the job. With the virus ravaging cities and workplaces across New York, this year's Workers' Memorial Day is a solemn reminder of the sacrifices our essential workers make and the fragility of life.
PEF has lost seven brothers and sisters to this insidious virus. Take a moment to remember David Persaud, Carlos Cruz, Andrea Sears, Bredy Pierre-Louis, Caren Goff, David Blagrove and Michael Gomez, along with the men and women we lost in the Sept. 11, 2001 terrorist attack, and the many more killed or injured on the job through the years.