CARES Act – Summary and Resources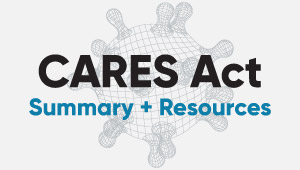 CARES Act – Summary and Resources
PEF members and working people have been on the forefront of the unprecedented public health and economic crisis spurred by the COVID-19 pandemic. These efforts include providing continued care for Americans and driving a demand to federal and state lawmakers to #ProtectAllWorkers.
This week the Coronavirus Aid, Relief, and Economic Security (CARES) Act passed the Congress and is expected to be signed by the President immediately. While it is not perfect, it is an important step in our collective fight against COVID-19 as it provides over $2 trillion in financial assistance to workers, businesses, state and local governments, and health providers and programs.
We are still analyzing the programs created and funded in this bill, but detailed below is some important information about the provisions in the bill and how it affects our members.